Take your community-driven research project to the next level with SIKU!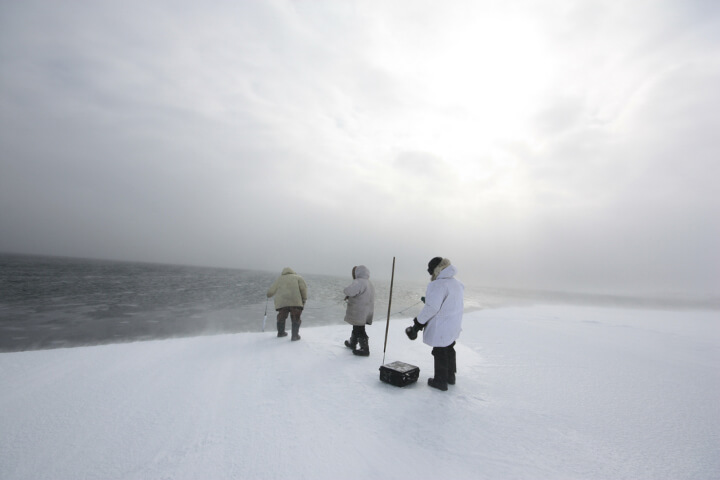 Are you involved in a project that supports Indigenous self-determination? Create a Project Profile for free and leverage SIKU's growing network of hunters, youth, elders and community members to facilitate your community-driven research project. SIKU makes it easy for community members to engage with and contribute to your project by making posts about wildlife, sea ice, scientific tools and much more - while offline and out on the land.
Create Account
Sign In
Featured SIKU Projects
See how community-driven research projects are are innovating with SIKU
---
Project Management Features
SIKU offers dedicated project management tools for communities, regional Indigenous organizations and researchers, creating a safe place designed to help you:
Provide tools and services to northern communities
Communicate research results in near real-time
Collaborate with community-driven research programs
Track and manage food security programs
Track migratory species and environmental trends across communities
Support guardians programs, resource assessment and climate action
Demonstrate accountability to project supporters
Archive community knowledge and media
Compile regional data
And much more…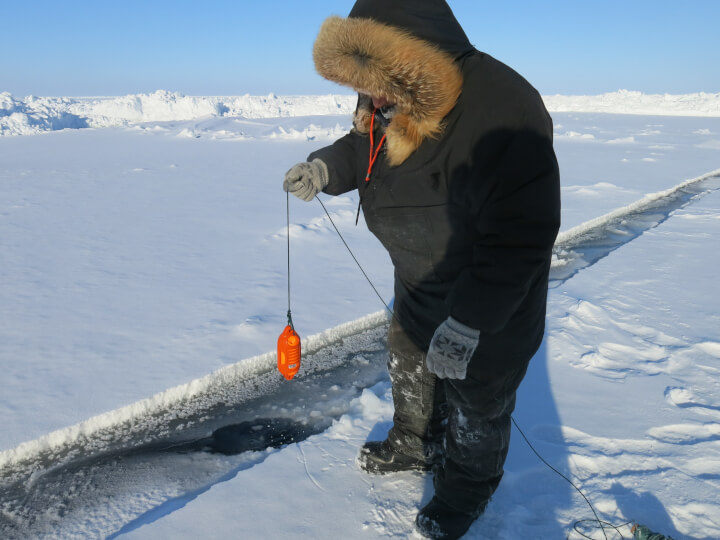 ---
Case Study: Inuit Knowledge & Contaminants Project
SIKU as a tool to implement the National Inuit Strategy on Research and engage Indigenous communities at every stage of the process.
The Northern Contaminants program has been working to develop new ways to incorporate Inuit knowledge into contaminants research. A partnership was formed with the Sanikiluaq HTA to demonstrate how the SIKU app could provide a way for Inuit to document environmental trends and indicators associated with seal and polar bear observations that could better inform contaminants research and the interpretation of lab results. Elder Peter Kattuk had already been noticing changes in the diets of seals, which was particularly relevant, as changes in the trophic level at which seals are foraging could have implications for contaminants uptake in both seals and polar bears, as well indicating larger ecosystem changes. This study was conceived of by Inuit, the data was collected by Inuit hunters using the SIKU app, and the analysis and presentation of results by Inuit at the 2020 Arctic Change conference demonstrate how seasonal changes in diet and habitats could affect contaminants analysis. This study provides an exciting proof-of-concept for SIKU as a tool to help implement the National Inuit Strategy on Research, engaging Inuit in every stage of the process. The tools developed for this project can support your wildlife monitoring or sampling project, and facilitate better inclusion of Indigenous communities in the process.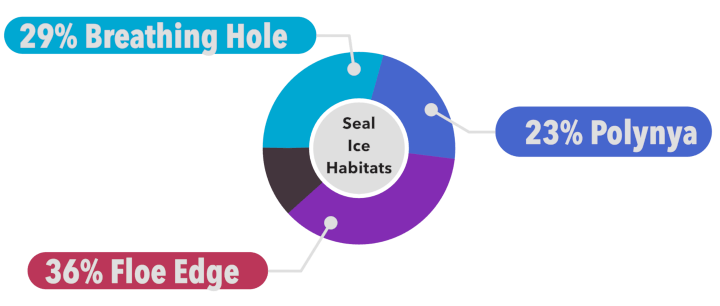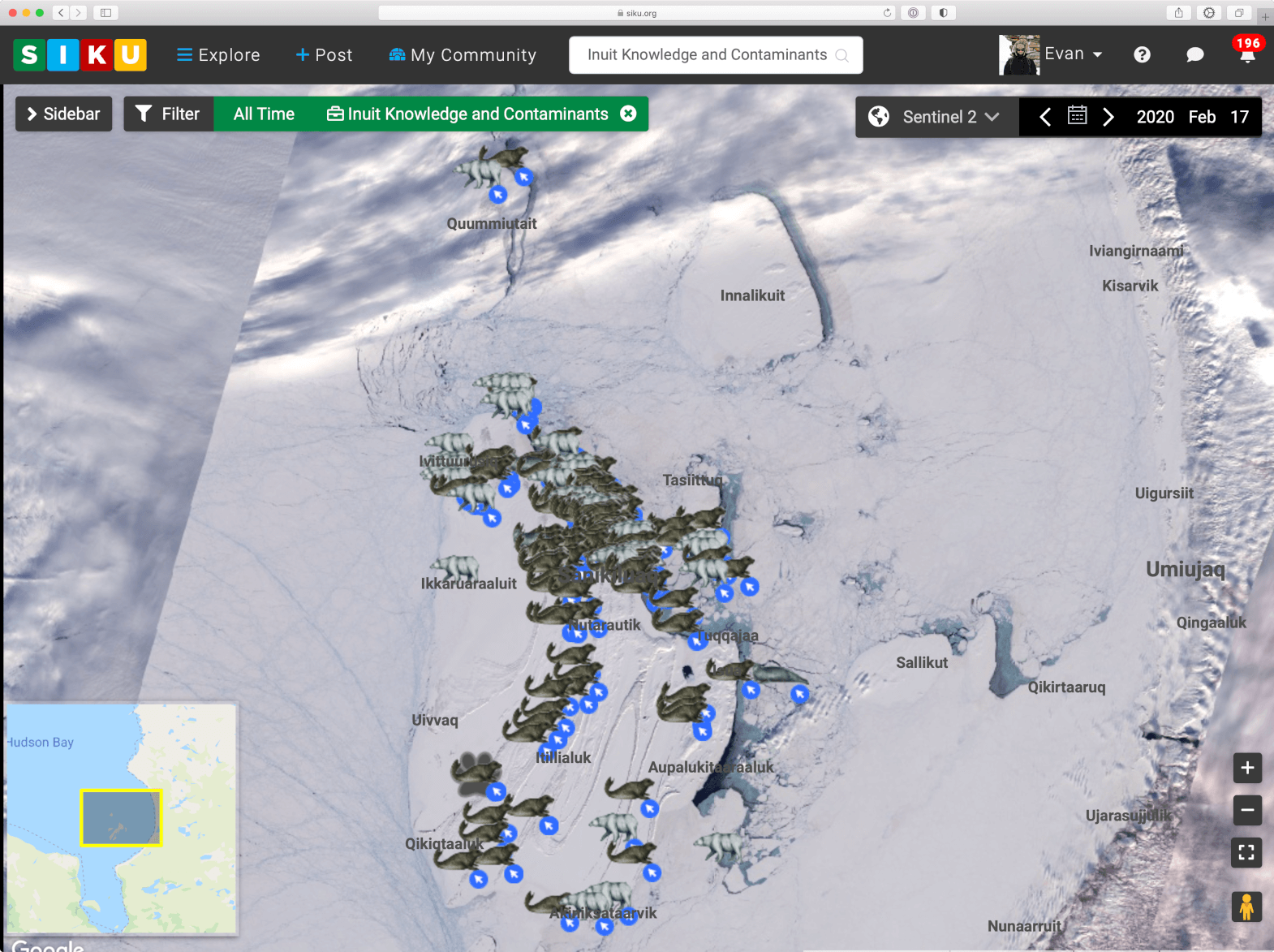 ---
Project Spotlight: SmartICE
Community-driven SmartQAMUTIK and SmartBUOY remote monitoring technology
SmartICE is a community-oriented organization, offering climate change adaptation tools designed to incorporate sea-ice monitoring data with local Indigenous knowledge of sea ice conditions. Together, SIKU and SmartICE are working to help community members make more informed decisions regarding safe land, water, and sea ice use.
SmartICE selected the SIKU platform as the exclusive provider of their innovative SmartQAMUTIK and SmartBUOY tools. Through SIKU, SmartICE provides more than 20 Indigenous communities with invaluable, data-driven insights into sea-ice thickness and local ice conditions in near real-time. For example, between April 2019 and May 2020 in Nunavut, SmartICE shared 106 SmartQAMUTIK ice surveys and 18 SmartBUOY datasets on SIKU.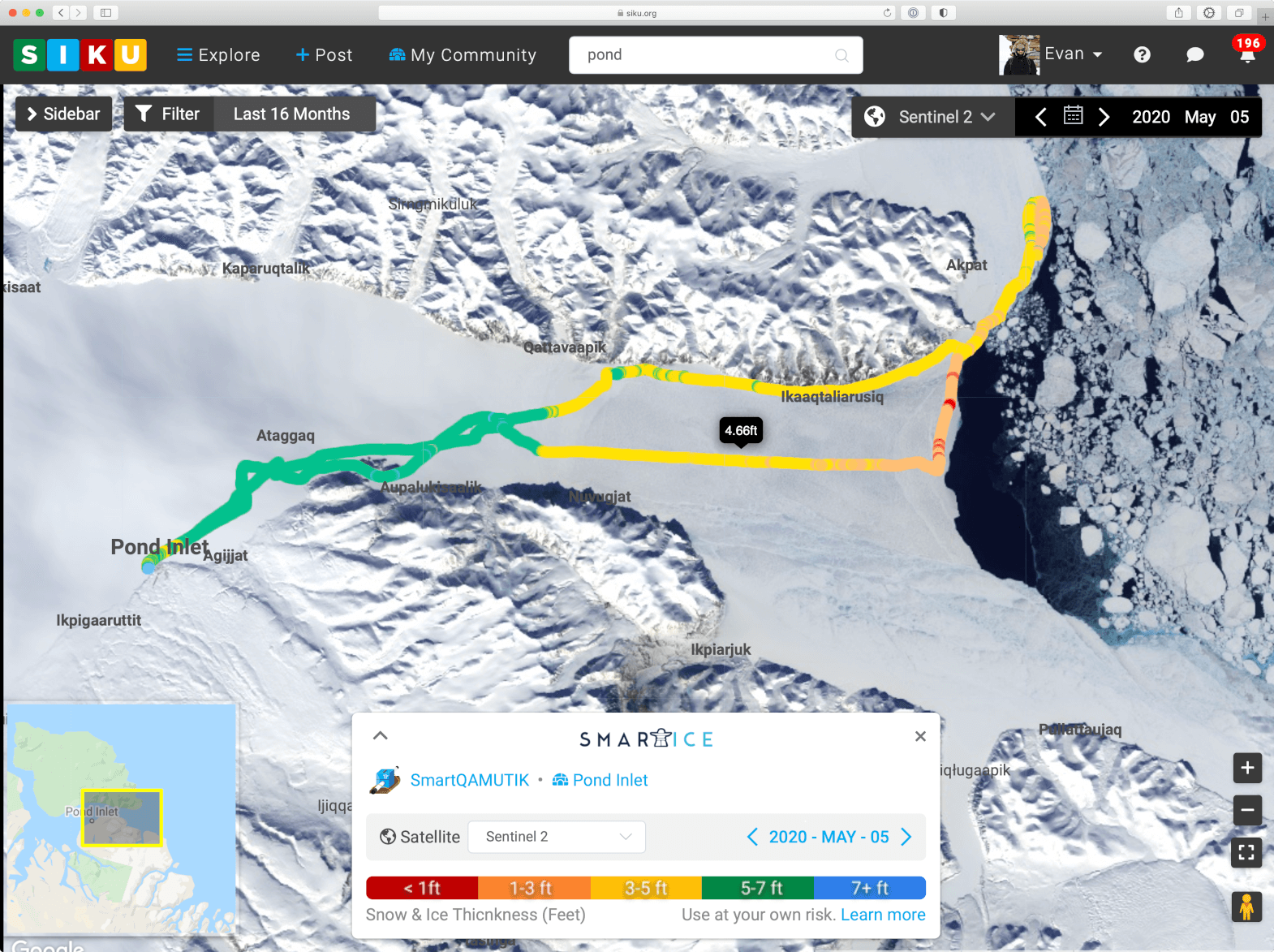 ---
Case Study: Qikiqtait
Using SIKU to mobilize community-driven research during a pandemic
Between March and October 2020, over 100 community members - including women, men, elders and youth - joined the Qikiqtait project and used the SIKU mobile app to document hunting stories and observations in Sanikiluaq, NU. A small honorarium contributed to the ability of Sanikiluarmiut to hunt and bring food back to their community during the pandemic. Working together while respecting social distancing, the whole community was involved in documenting baseline environmental data.
The Qikiqtait project didn't limit SIKU posts to particular species, so important priorities emerged naturally. For example, the community documented the harvest of nearly 5000 fish throughout more than 500 separate fishing trips covering 25,000 kms. They documented the size of fish, the presence of sticklebacks in their stomachs, and whether they were from land-locked or sea-run populations. For marine mammals like beluga and seals, observers included details of their body condition, their diets which included capelin and shrimp, and the sea ice habitats where they were located. Similar records were produced for migratory birds, as well as other species like invertebrates and berries.
Collectively, this project contributed in a substantial way to a resource assessment and baseline data for the protected area, while providing full accountability of funding. SIKU made it simple to demonstrate equitable fund distribution in Sanikiluaq, while allowing Qikiqtait project managers to quantify the impact of the project during the pandemic, and it's contribution to the local conservation economy.
---
Streamlined Project-based Stewardship
SIKU safeguards users' Indigenous knowledge and intellectual property rights, while making it easy to contribute to community-driven projects.
SIKU respects Indigenous knowledge and strives to protect it from misuse while encouraging its mobilization for the benefit of Indigenous self-determination. To achieve this, SIKU uses a Project Stewardship Framework that controls permissions associated with each post. It's easy for users to assign stewardship of their data to projects, and SIKU makes project management a breeze.
Create an Account / Sign In to SIKU
Create a Profile for your project.
Invite Users to join your project.
Users make posts using the SIKU Mobile App (iOS, Android) and tag your project.
Use the Project Dashboard to review and manage project posts and download data.
It is the responsibility of all Project Managers to ensure that they have done their due diligence for respecting Indigenous governance before using any SIKU data, by: signing any necessary agreements; obtaining any required letters of support, permits and ethical approvals; and abiding by any other relevant regulations or laws governing research in their jurisdiction. All usage must adhere to the legally-binding SIKU Terms and Conditions.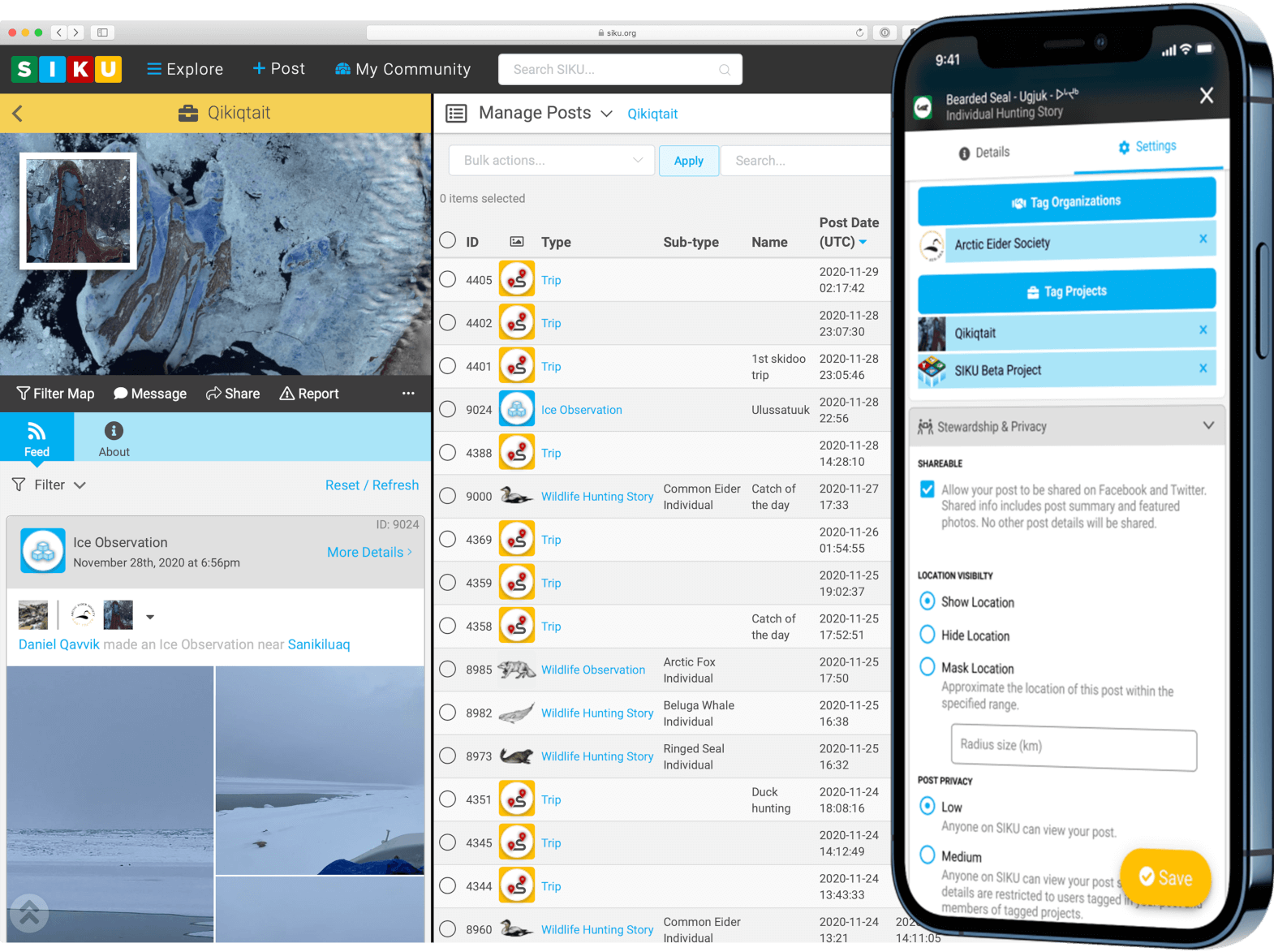 ---
Partnerships & Custom Features
Benefit from the SIKU team's years of experience in technological and partnership development
SIKU is packed full of features that are ready to support your community-driven research project. However, we also welcome partnerships that require additional post types or other custom features. Get in touch to discuss how we can take your project to the next level.
Wildlife Species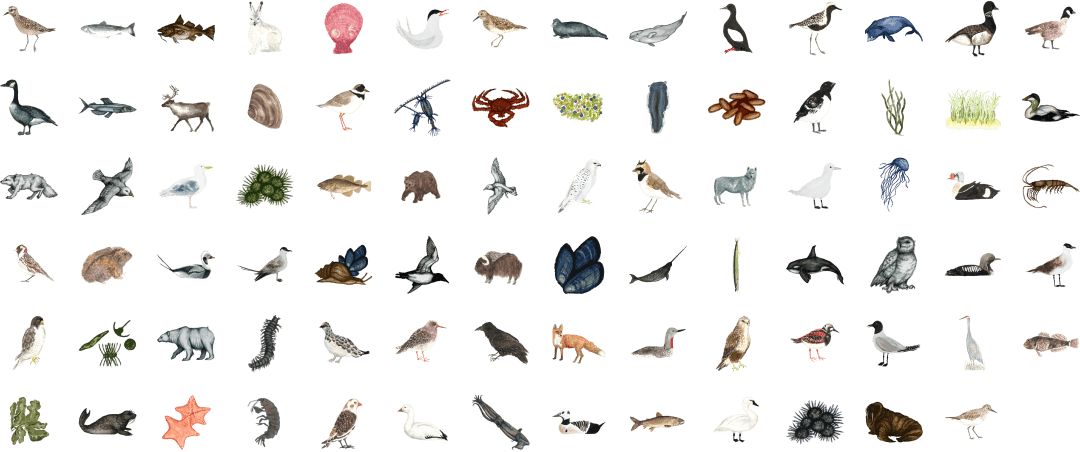 Tools

Weather & Safety Services
Post Types
Satellite & Basemaps
Indigenous Knowledge and Wikis
Indigenous Knowledge & Intellectual Property
Interactive Media
Entities & Feeds